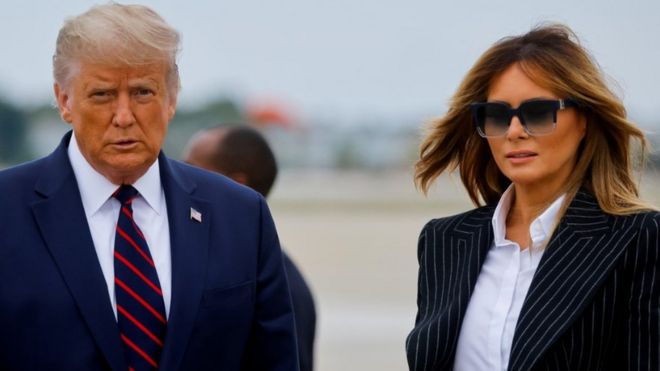 United States President Donald Trump and his wife and the First Lady of the US, Melania Trump, have been tested positive for Covid-19.
The rumor regarding the condition has been confirmed by the President.
While speaking about the condition, Mr. Trump has said that he and Melania Trump have tested positive for coronavirus.
As per his statement, he and his wife are at present in quarantine.
Sadly, the president, who is around 74-year-old, is in a high-risk group.
Recently, one of the close advisers of Mr. Trump, Hope Hicks, was tested positive for Covid-19.
She was with Mr. Trump while he was travelling to Ohio for a Television debate.
The United States is nearing a crucial presidential election. The country is expected to witness a presidential election late this year.
At this moment, it remains unclear how the Republican Presidential candidate's disease condition affect the election.
Photo Courtesy: Google/ images are subject to copyright