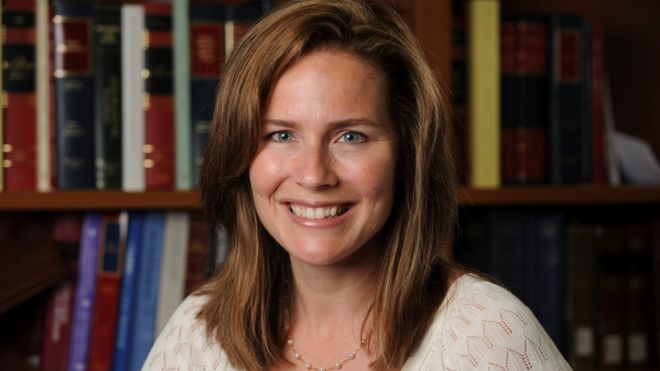 US President Donald Trump is likely to nominate Amy Coney Barrett to the post that became vacant by the death of Justice Ruth Bader Ginsburg.
Ms Amy is a favourite of social conservatives. The appointment may strengthen the conservative's position in the Supreme Court of the US.
Anyway, the US government has not yet conformed who will become the successor of Justice Ruth.
When asked about the rumors regarding the appointment, US President Donald Trump has refrained from making any clear comment.
This is the third judge to be appointed by Mr. Trump.
Neil Gorsuch (in 2017) and Brett Kavanaugh (in 2018) are the other to judges who has been appointed by Mr. Trump.
Like his previous appointments, the latest is also not free from controversy.
As the country is nearing a crucial Presidential Election, it may not be easy to get clearance from the law-making bodies for this appointment.
Photo Courtesy: Google/ images are subject to copyright