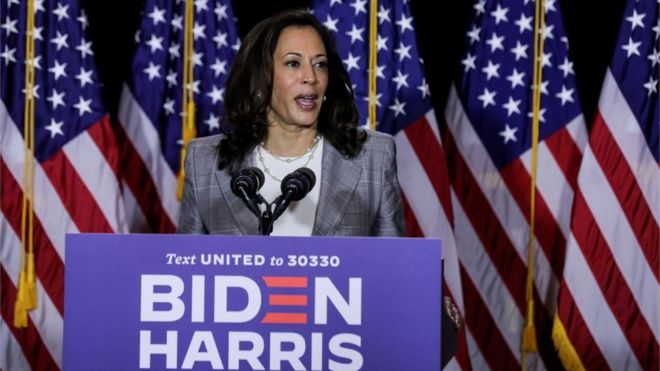 Inviting huge criticism from a section of the electorate of the North American country of the United States of America, its president, Donald Trump, has once again triggered the birth theory to attack his political opponent, Kamala Harris – who was recently named as the Vice-President candidate of Democrats by its presidential candidate, Joe Biden (who is expected to contest for the post of president against the present president in the upcoming presidential election in November this year).
This is not the first time Mr. Trump has relied on this theory to attack his political rivals. Earlier, during the year 2011, he levelled the same theory against Barack Obama. But, later, he reversed the argument when he was asked about the argument during the 2016 presidential campaign in favour of his predecessor, Mr. Obama.
Most scholars – except some – have dismissed the argument levelled against Ms. Kamala by Mr. Trump as baseless.
Photo Courtesy: Google/ images are subject to copyright