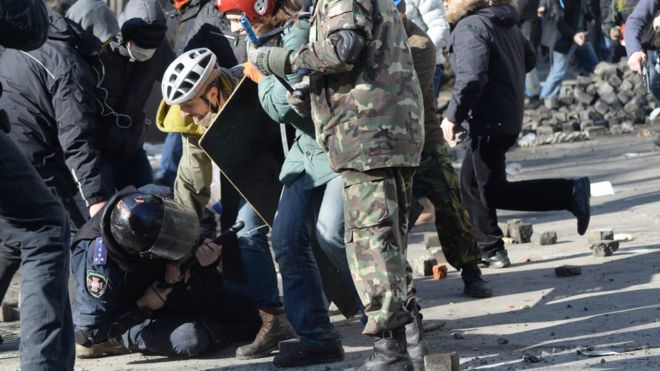 From the official Facebook page of Donald Trump, the President of the North American country of the United States of America, a misleading picture has been shared about the ongoing racial justice protest in the country.
The picture in the post actually purports to show violence in the US, but is in fact of an event in another country.
The picture in reality shows a pro-democracy protest in Ukraine in 2014.
The social media giant unfortunately has taken no serious action against the page. When asked about the issue by an International media organisation, it has admitted that they have noticed the issue. They have also conceded that no action has been initiated.
The ongoing protest is political in nature in the US. The Democratic faction is in support of the ongoing protest in the country.
The recent decision of the Republican President to use federal forces against the protest have been crticised severely by the Democratic faction.
The development is expected to have a serious say on the politics of the country.
Photo Courtesy: Google/ images are subject to copyright