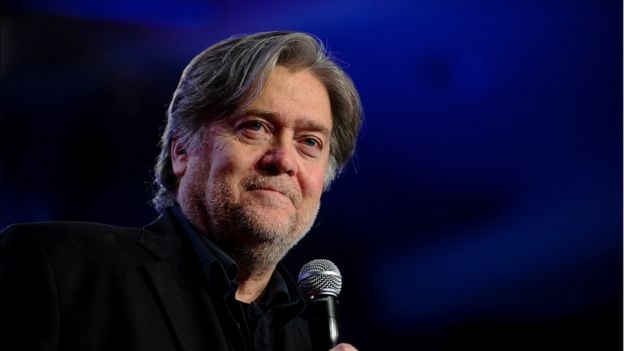 Former adviser to Donald Trump, Steve Bannon, has been booked in connection with a fraudulent fundraising campaign case.
He is accused of amassing a huge amount of money fraudulently through the campaign he launched to pressurise the government to erect a wall along the US-Mexico border.
It is alleged that he has siphoned off a considerable amount of money for his personal use from the fund created as part of the campaign.
Mr. Bannon is a very close supporter of Donald Trump. He is the backbone of a far-rightist group.
Notably, this man played a crucial role in the victory of Mr. Trump in the 2016 Presidential Election. He was one of the main advisers of Mr. Trump when he was facing the election.
It is his close association with Mr. Trump that has encouraged the present US administration to adopt an America First policy.
The case against Mr. Bannon is a big blow to the Trump-led Republican camp.
Anyway, he has secured bail in the case.
Photo Courtesy: Google/ images are subject to copyright