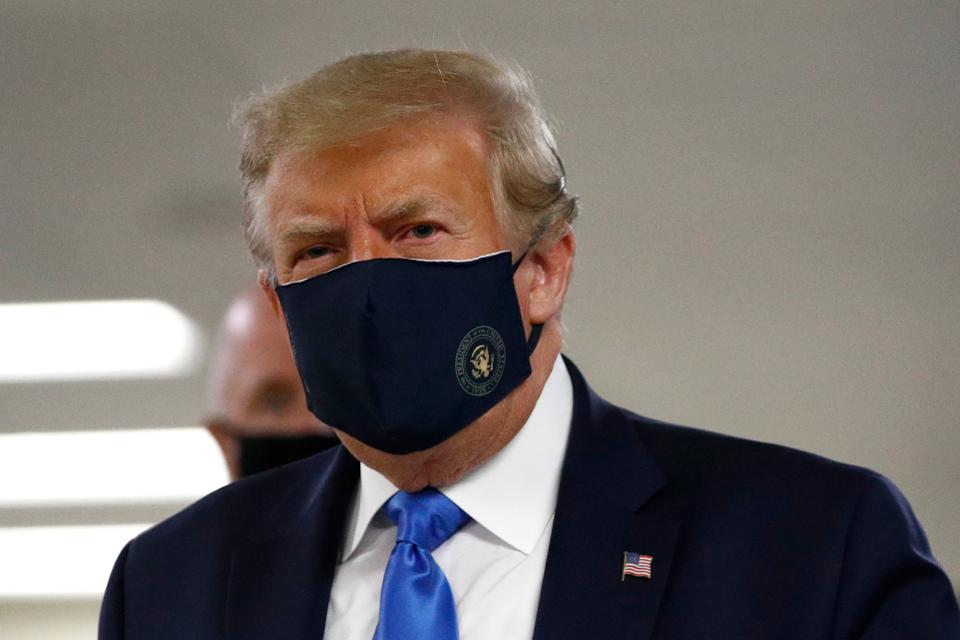 United States of American President Trump's mask is the talk of the people of the North American country.
For the first time since the outbreak of the Covid-19 virus in the country, Mr. President has been spotted wearing a mask in public.
He has been spotted with the mask, when he has arrived at a military hospital to meet soldiers and heath care workers.
Mr. Trump was a critic of wearing masks in public. He earlier citicised his political opponent Joe Biden, who is going to face him in the upcoming Presidential Election, for his support for wearing masks.
While speaking about him spotted with the mask, he has defended his stand saying that he was not against masks.
Probably, the rise in the number of Covid-19 cases in the United States of America may have changed the attitude of the president towards the concept of wearing masks in public.
Photo Courtesy: Google/ images are subject to copyright