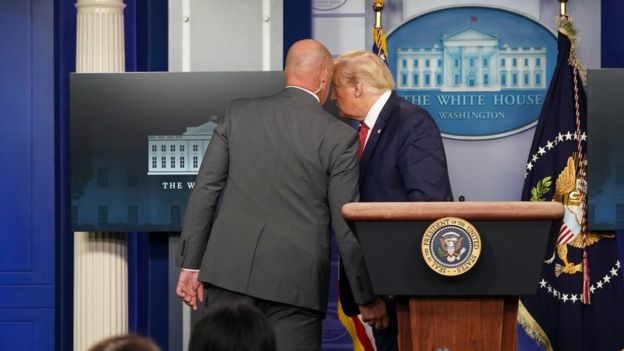 The latest news conference of US President Donald Trump has been obstructed, as the Secret Service has shot a man outside the venue where the conference has been organised.
In the middle of the conference, the President has been rushed out of the hall, leaving those journalists and photographers who have gathered there perplexed.
Moments later, the President has returned to the venue to inform the media personals that the things have been brought to control.
He has informed the media personals that a man has been short by the Secret Service and the injured has been taken to the hospital.
He has thanked the Secret Service for its timely interference. Notably, he has remained silent on the condition of the injured and the reason what has forced the Secret Service to shot the man.
As per a media report, the injured person is a 51-years-old man. The whereabouts of the man has not yet been publicised yet.
Photo Courtesy: Google/ images are subject to copyright