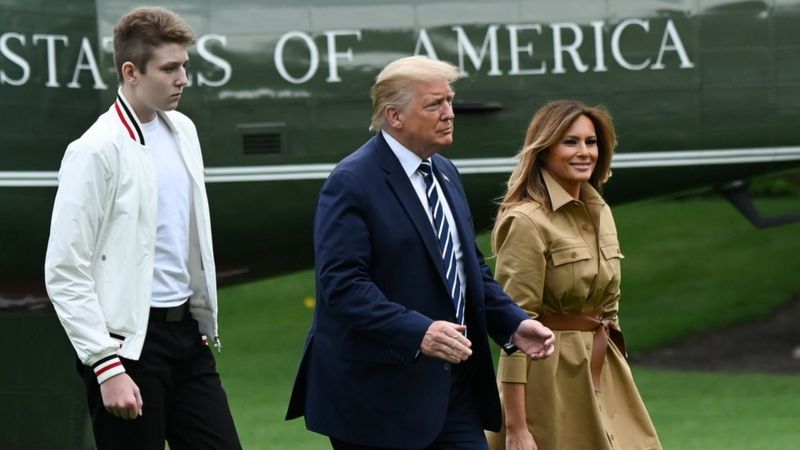 The son of US President Donald Trump has contracted Covid-19, shortly after both of his parents were diagnosed with the disease.
While speaking about the matter, First Lady Melania Trump has revealed that her son has recovered from the condition. She has also publicised the fact that her son was asymptomatic.
Earlier, the president and his wife were tested positive for Covid-19. Fortunately, both of them recovered from the disease.
Though the disease condition has interrupted the campaign program of Republicans, soon after he was tested negative, he has returned to the ground to lead the campaign.
At present, Mr. Trump is trailing.
The majority of the opinion polls suggest that Joe Biden, the Democrat candidate who will face the Republican candidate, Mr. Trump, in the upcoming election will emerge victorious in the upcoming presidential election – which is expected to happen at the end of this year.
Anyway, it does not mean that Mr. Trump has no chance. Mr. Trump is a man of surprises. His victory in the previous election was one such surprise. That kind of surprise is expected this time also.  
Photo Courtesy: Google/ images are subject to copyright