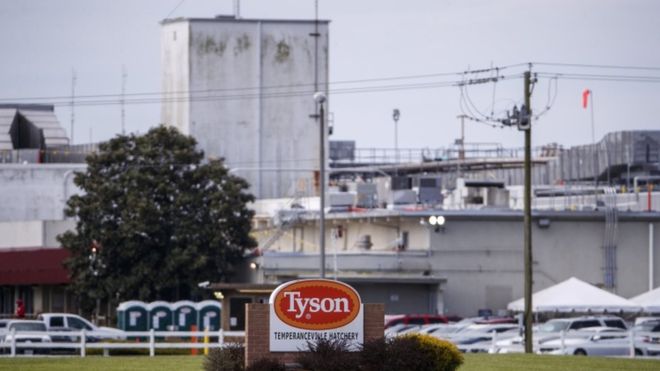 The North American country of the United States of America has ordered its meat processing plants to continue its business operations.

Due to the coronavirus outbreak, the meat processing industry is facing serious challenges especially in its supply side.

The country has used a Korean War-era law to force the industry to continue its operations in the country.

The measure has been taken to make sure the people of the country don't face any kind of shortage on the availability of meat or related products.

Notably, so far, as many as 3,300 US meatpacking workers have been diagnosed with Covid-19 and around 20 of them have passed away.

Till now, around 22 meatpacking plants, including those slaughterhouses owned by the nation's biggest poultry, pork and beef producers, such as Smithfield Foods, Tyson Foods, Cargill and JBS USA, have closed during the outbreak.

Many see the possible reopening of meat processing houses risky.

Photo Courtesy: Google/ images are subject to copyright