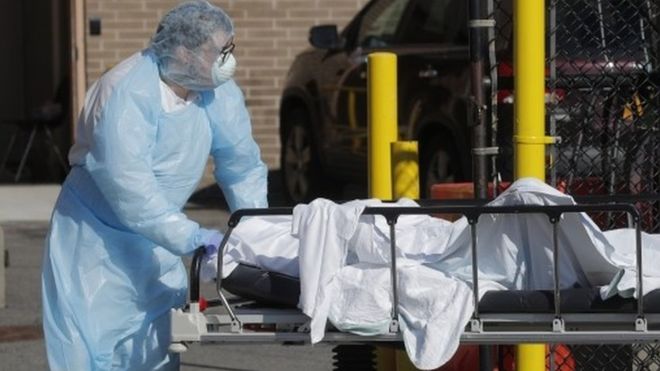 The North American country of the United States of America has crossed as many as 1,00,000 deaths in the Covid-19 outbreak in the timeframe of just four months.

The North American country has witnessed more fatalities than any other country in the world.

So far, over 1.69 million has been left infected in the country by the Covid-19 outbreak – which has brought the country into an unpleasant state.

Washington is the state where the first infection case was reported in the country – that was around four months ago (on 21st January).

Recently, several United State states announced their plans to remove the restrictions imposed to curb the spread of the Covid-19 outbreak, despite the warning alarm ringed by the medical community of the country – which wants the country to refine from its plan to remove the restrictions.

What the data shows is a depressing reality.

Photo Courtesy: Google/ images are subject to copyright