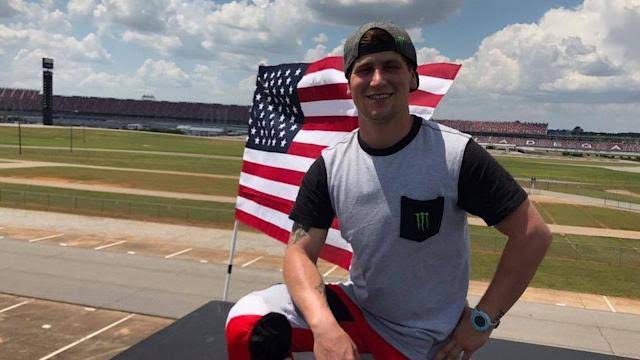 A 28-year-old American daredevil Alex Harvill has died in the US state of Washington after crashing while trying to break the world record for the longest motorcycle ramp jump.
He was trying to jump more than 107m on his motorcycle at the Moses Lake Airshow in Washington but the stunt ended terrifically when he landed in a giant dirt mound at high speed. He was taken to the hospital but died from his injuries. Harvill landed short on his first practice jump and flew over the handlebars as his helmet came off. Medics rushed to his aid and he was taken to hospital, but could not be saved.
Harvill had previously set the world record for the longest dirt-to-dirt jump when his motorcycle carried him 90m at Horn Rapids Motorsports Complex in Washington in 2013.
Pic Courtesy: google/ images are subject to copyright