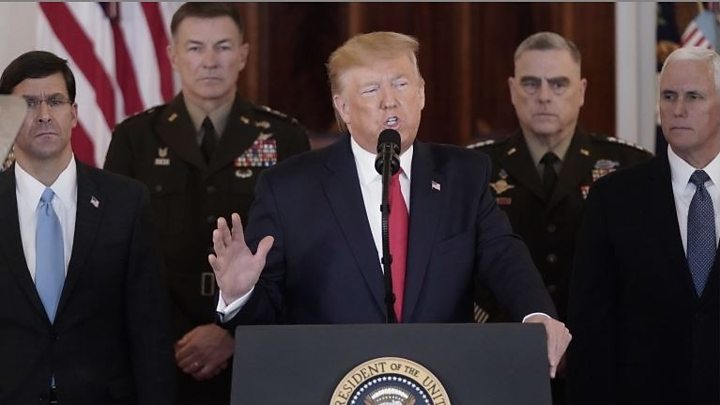 In a letter submitted to the United Nations Security Council, the United States has expressed its willingness to negotiate with Iran without the barrier of any precondition.

The big move has come shortly after Iran attacked some military bases of the US in Iran causing serious damage to the facilities.

Iran has not responded to the US' offer yet. Moreover, some Iranian leaders have expressed their lack of trust in the statement given by the US to the UNSC.

The development has come at the time the US House of Representative dominated by the Democrats is preparing to come up with a resolution seeking to limit the power of US President Donald Trump to launch an attack against Iran without the consent of the lawmaking house.

Iran is a very powerful country in West Asia. It has vowed to end the presence of the US army in the region.

It seems that the US is worried about the way the things have turned out. The world's most powerful country is at present under serious pressure to change its attitude towards Iran. By now, it knows very well that none of its allies – especially the European powers – will support them if the things go out of its hand.

Photo Courtesy: Google/ images are subject to copyright