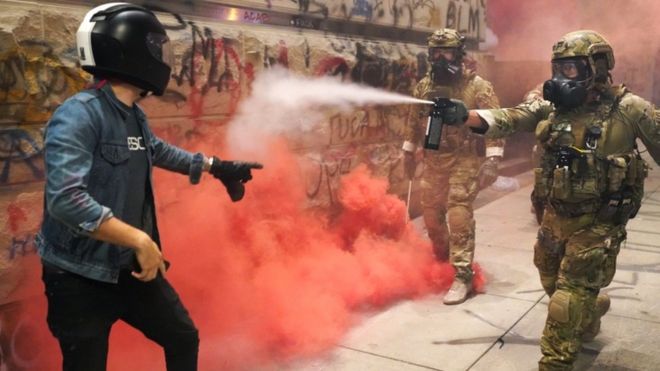 The Federal Force of the North American country of the United States of America may pull out from the US state of Portland, after the Portland administration strongly criticised the forceful methods used by the force to contain the Black Lives Matter protest.
The decision to pull out has been announced by the US Homeland Security Secretary. Notably, he has not given a clear timeline.
As per a report, the force will not only withdraw form Portland, but will also pull out from Oregon.
The Oregon Governor has assured his people that the force will return before Thursday.
Many regions across the US especially Portland and Oregon have been witnessing protest for last few months, in connection with the custodial death of an unarmed black man, demanding racial justice.
The US federal authority has asked the regional governments to give an assurance that federal buildings will be protected from protesters.
Photo Courtesy: Google/ images are subject to copyright