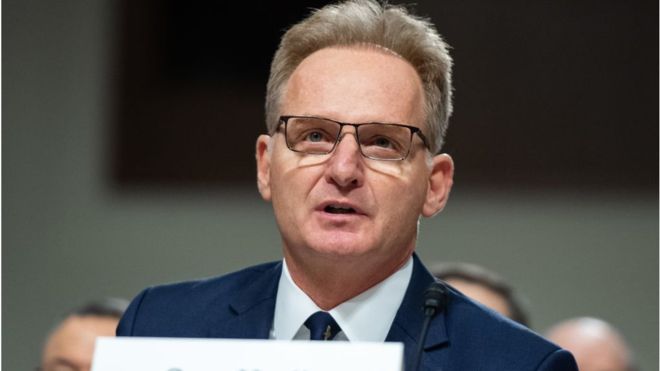 US Navy Secretary Thomas Modly has resigned as he has faced serious criticism over his handling of a coronavirus outbreak on an aircraft carrier.

Earlier, Mr. Modly fired the captain of USS Theodore Roosevelt as a letter he had written requesting help leaked to media personals.

Lately, Mr. Modly apologised, shortly after it was found that he had called Captain Brett Crozier's actions stupid.

Last day, US President Donald Trump indicated that the UN navy secretary might be asked to take appropriate action.

Anyway, as per a statement released by US defence secretary Mark Esper, Mr. Modly has resigned of his own accord, indicating indirectly that there was no pressure on him for this action.

The action is a clear warning that the White House will not tolerate any irresponsible action from any responsible official.

Army undersecretary James McPherson is to replace Mr. Modly as the new US navy secretary.

Photo Courtesy: Google/ images are subject to copyright