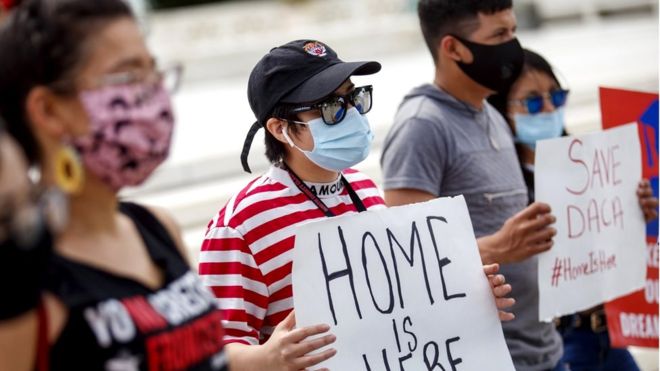 The United States Supreme Court has questioned the controversial decision of US President Donald Trump, who removed the Deferred Action for Childhood Arrivals – which protects young immigrants from deportation.
The court has upheld a lower court ruling – which ruled the removal of the DACA as questionable and indigestible.
At present, in the United States of America, there are at least 6,50,000 beneficiaries – that means those who have entered the country unlawfully as children.
The DACA law – conceptualised to protest 'Dreamers' – was introduced by the former United States President Barack Obama.
In the top court, the decision to uphold the judgement, which identified the cancellation of the DACA as undigestible, has received the support of at least five judges. Meanwhile, the order has been opposed by around four judges.
The judgement means now 'Dreamers' can remain in the country without the fear of deportation as long as they want – when more correctly said, as long as a new policy is introduced to curb their rights in the country.
In the US, migration is a political issue. It was on this plank Republican leader Donald Trump conducted his campaign during the previous Presidential Election.
At the time the Trump administration is doing its best to project itself as an apostle of protectionism, any step back to the declared policy may prove counterproductive.
Photo Courtesy: Google/ images are subject to copyright