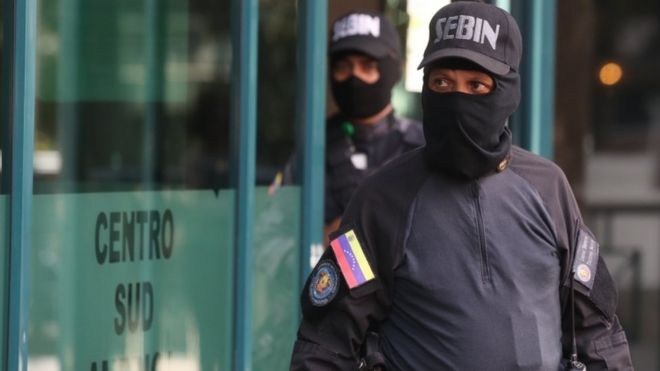 A group of offers from the Venezuelan secret service function under the command of the country's army which supports Nicolas Maduro has raided a office maintained by Juan Guaido who is considered as the legitimate leader of the country by the west including the US and UK.

The raid has been conducted at the time the leader has left for the UK to participate in an official discussion with UK Prime Minister Boris Johnson.

The Venezuelan lawmakers who support Mr. Guaido has called the raid as a cowardly act. They have strongly criticised the system controlled by Venezuelan dictator Nicolas Maduro.

Those support the dictator has not yet commended on the incident.

A lawmaker who supports Mr. Guaido has expressed its concern over the possibility of planting any fake evidence against his leader by the group in the office to tarnish the image of the section supported by the west.

Several images in connection with the raid have been released to the social media. The raid has attained severe criticism.

It is observed that the raid will further damage the image of the Venezuelan socialist leader, who clinches to power with the support of the military.

Venezuela is at present in a deep crisis. The wrong policies of the socialist leader are regarded as the reason for the onset of the crisis. Demand is high in the country for the resignation of the dictator – who considers the ongoing political movement for his resignation as a ploy of the west.

Photo Courtesy: Google/ images are subject to copyright