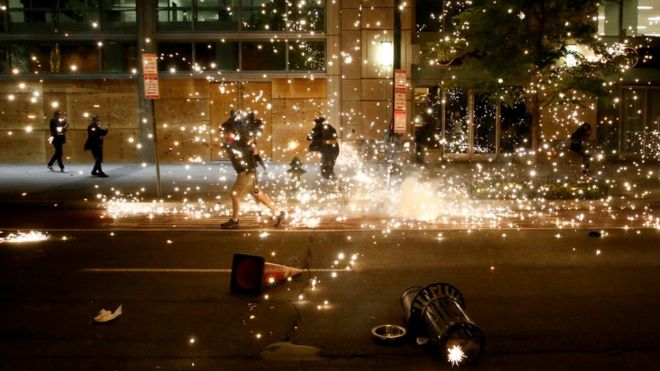 The violent protest, emerged to express protest against the custodial death of an unarmed black man, has entered its sixth day.

The protest has spread to several cities across the North American country of the United States of America.

To curb the spread of the protest and to contain the protest, curfews have been imposed in nearly 40 cities across the country.

Anyway, the curfews have failed to prove the desired result as the protesters have ignored the measures and gathered in the street fearlessly and aggressively.

The violent clashes between the protesters and police have happened in many cities including New York, Chicago, Philadelphia and Los Angeles.

The country has suffered severe loss because of the protest. Many public properties have been destroyed by the protesters.

The protest has even rocked the White House. The clashes between the police and protesters have happened outside the White House too.

It seems that the US should initiate measures to convince its people that its police will not engage in this kind of irresponsible activity in the future.

It is high time to find a solution to this issue. The continuing protest, ignoring the social distancing norms, is a threat to the entire society.

Photo Courtesy: Google/ images are subject to copyright