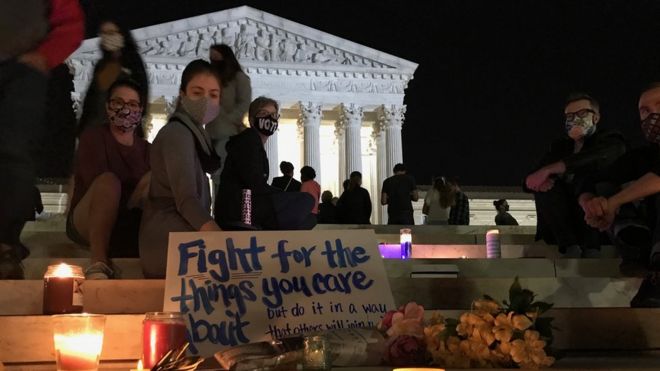 Iconic Women's rights activist Justice Ruth Bader Ginsburg has died of cancer at the age of 87.
Ginsburg was suffering from metastatic pancreatic cancer. Just few months has passed since Ginsburg publicly admitted that she was undergoing cancer treatment. It was a shock for many.
Justice Ginsburg was a very popular figure in the United States of America. She was widely respected for his ideological position.
She was a prominent feminist. She was a figure for liberal thoughts in the country.
Ginsburg was the second ever woman to sit on the top court of the United States of America.
Her judicial career lasted for at least 27 years. She was one of the oldest judges of the country.
Many noted personalities have expressed their condolence. The country has lost one of the most powerful ladies the country has ever seen.
Many have gathered outside the US Supreme Court to pay tribute to the legend who has left us lately.
Photo Courtesy: Google/ images are subject to copyright