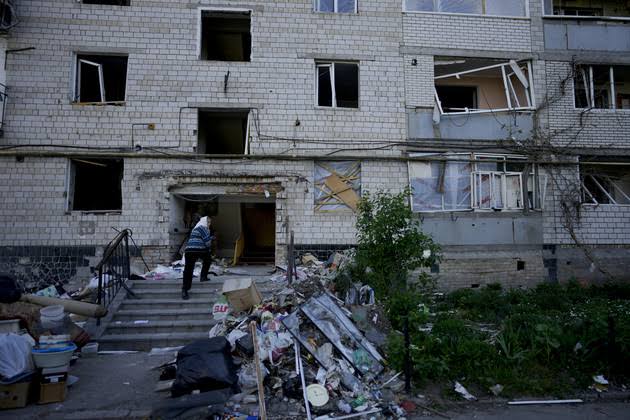 Workers sifting through the debris of an apartment building in Mariupol discovered nearly 200 victims in the basement, according to Ukrainian authorities, as fresh atrocities emerge in the destroyed city, which has witnessed some of the greatest suffering of the three-month-long conflict.
According to Petro Andryushchenko, a mayor's consultant, the bodies were rotting and the stink hovered over the area. He didn't indicate when they were discovered, but given the sheer number of deaths, it's one of the war's bloodiest attacks.
Meanwhile, fierce battle raged in the Donbas, an eastern industrial region that Moscow is attempting to annex. Russian forces further up their efforts to encircle and seize Sievierodonetsk and its environs.
Pic Courtesy: google/ images are subject to copyright