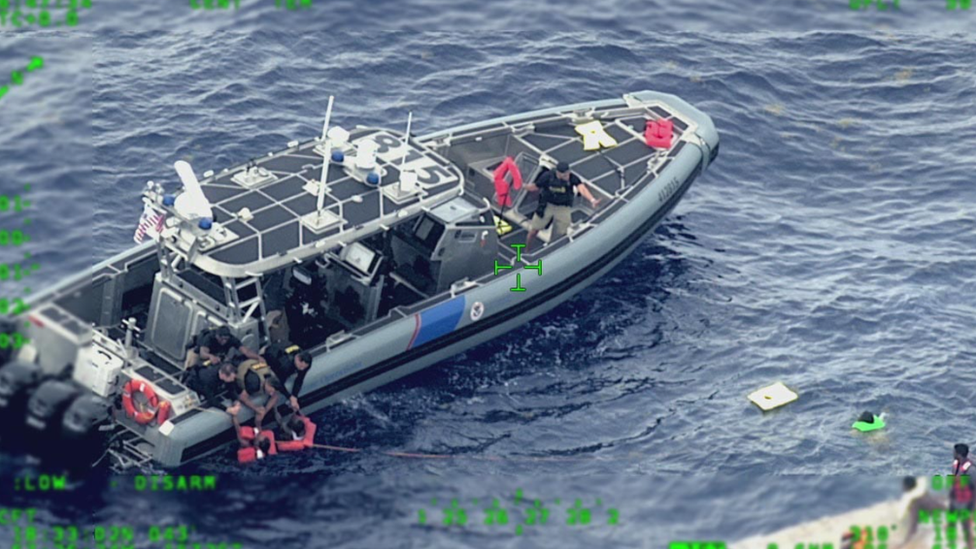 After their boat capsized near the US territory of Puerto Rico, at least 11 suspected migrants died. According to the US Coast Guard, there are currently 38 survivors, the majority of whom are from Haiti, with two from the Dominican Republic.
Migrant interceptions in Caribbean waters have increased dramatically in the last year. "The sea is dangerous," said US Coast Guard Rear Admiral Brendan McPherson. "These are risky endeavours." The ship, which was on a "illegal voyage," was spotted by a Customs and Border Patrol aircraft about 10 nautical miles (18 kilometres) off the coast of Desecheo, a small uninhabited island off the coast of Puerto Rico. The passengers on the boat did not appear to be wearing life jackets, according to the Coast Guard. The vessel is thought to have left the Dominican Republic. As more people, particularly Haitians, flee insecurity and poverty in their own country, the number of migrants detained in the Caribbean is rising. 571 Haitians and 354 Dominicans were detained between October and March, many in the treacherous waters of the Mona Passage between Puerto Rico and the Dominican Republic.
The Coast Guard is on track to intercept 15 times more Haitian migrants than it did in 2020, according to officials quoted by the Washington Post. Migrants intercepted at sea can be returned to their home country "without the costly processes required if they had successfully entered the United States," according to the Coast Guard's website.
Pic Courtesy: google/ images are subject to copyright