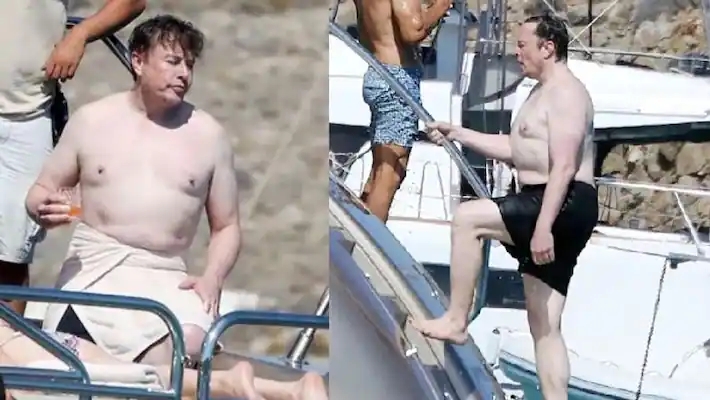 Recently Elon Musk was a name full of controversies. Billionaire and industrialist Elon Musk has raised controversy regarding his purchase of Twitter. The news that Musk is going to take over Twitter (Buying Twitter) was celebrated in a big way in the business world. But after he withdrew from this, his name was regularly active in the news.
After withdrawing from the contract (Buying Twitter), Twitter has decided to proceed with legal proceedings against Musk. Amidst these controversies, photos of Musk celebrating the holiday are gaining attention on Twitter.
Elon Musk is on vacation with his friends in Greece. Meanwhile, a shirtless photo of Musk standing on a pleasure boat with a glass of alcohol is now getting attention. Many people have trolled under his photo. Musk's photo has received many comments on Twitter that amount to body shaming.
The color and shape of the mask's skin are being discussed in the comments. But Musk took all these as a joke. Musk's interesting answers are that if this is the case, he should take off his shirt from time to time. Anyway, there is no doubt that the shirtless photos of the billionaire have gone viral on social media.
Pic Courtesy: google/ images are subject to copyright