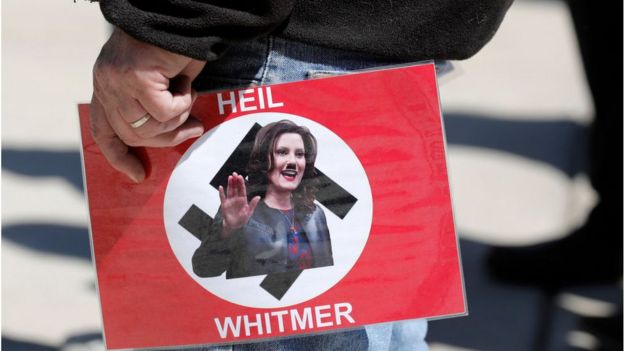 The Federal Bureau of Investigation, the main investigation agency in the North American country of the United States of America, has derailed a plan to abduct Gretchen Whitmer, the Governor of Michigan.
While giving a televised address, the governor has lashed out at Donald Trump, the United States President.
The Michigan Governor is a democrat. She is the main enemy of Republicans. In the recent past, Republicans have organised several protests against the Governor.
Republicans have consistently attempted to paste the image of authoritarian over the lady – who is a very powerful Democrat leader.
Anyway, the thwarted kidnapping attempt has damaged the image of Republicans.
It is yet to be seen how the development will impact the prospects of Republicans in the upcoming Presidential Election.
Mr. Trump has not yet expressed his say about the matter. It is yet to be seen how will he defend his party and himself from the issue.
White supremacy is a serious issue in the US. It is high time to take a strong stand in this matter.
If the issue is left unattended, it may push the world's most powerful country into civil war.
Many consider Mr. Trump as the apostle of White Supremacy Movement. The image, tough is electorally good, is not good for him as the head of the free land.
Photo Courtesy: Google/ images are subject to copyright