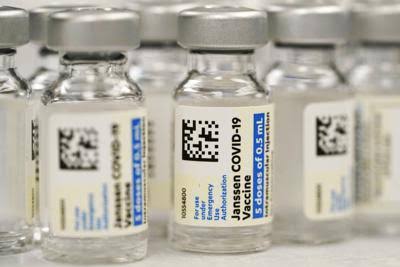 The Food and Drug Administration said on Thursday that the Johnson & Johnson COVID-19 vaccine will be limited in who can receive it.
A rare but dangerous risk of blood clots is the cause.According to the FDA, the single-shot Johnson & Johnson vaccination should only be administered to individuals who cannot get another vaccine or who specifically request it. The FDA and the Centers for Disease Control and Prevention halted the Johnson & Johnson vaccination in April of last year due to concerns about blood clots. Clinics at Chicago State University, for example, switched to the Pfizer shot.However, the suspension only lasted a few days before the J&J vaccine was resumed.
In the United States, Pfizer and Moderna have given the great majority of COVID-19 vaccinations. More than 200 million Americans have received the firms' two-dose vaccines, whereas only about 17 million have received the J&J vaccine.
Pic Courtesy: google/ images are subject to copyright