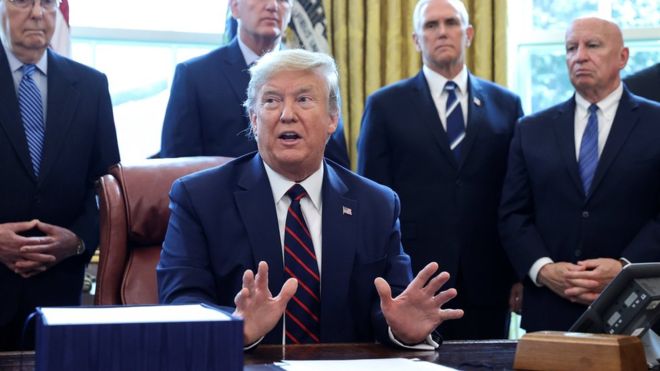 Automobile giant General Motors have been ordered to produce ventilators by United States President Donald Trump, as the country has crossed the mark of 1,04,000 coronavirus infected cases.

The President has used the Korean War-era Defence Production Act to pressurise the company to produce what the nation urgently needs.

The act, which came to force during the Korean War era, empowers the head of the state to order companies to produce those goods which the nation thinks are necessary for the survival of the nation.

The President has strongly criticised the Chief Executive Officer of the automobile giant.

The President's invoking of the act is the reversal of his earlier opinion. Earlier, he considered it was unnecessary to invoke the act as many companies voluntary came forward to support the country.

It is clear that certain companies have performed much poor than the expectation placed over them by the government.

Photo Courtesy: Google/ images are subject to copyright