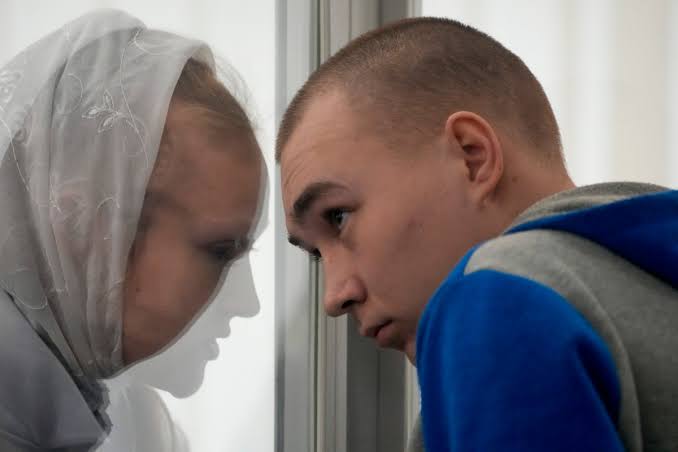 Ukraine's first war crimes trial against a Russian soldier ended Monday with a life sentence, nearly three months after Russia launched its assault. In the early days of the war, a court in Kyiv sentenced a Russian soldier to death for shooting an unarmed civilian.
Vadim Shishimarin, 21, was found guilty on Monday of shooting and killing 62-year-old Oleksandr Shelipov in the northeast Ukrainian town of Chupakhivka on February 28 – just four days after Russian President Vladimir Putin authorised the invasion. Shishimarin admitted to the crime but said he was following orders and apologised to Shelipov's widow.
Russia maintains that its forces targeted people during the assault, but Ukraine claims to have already investigated over 13,000 war crimes. Dmitry Peskov, a spokesperson for the Kremlin, said Moscow would look for ways to defend Shishimarin."Of course, we are concerned about our citizens' fate. We are unable to defend his interests on the ground, unfortunately. This is due to our institutions' [in Ukraine] de facto lack of activities. However, this does not rule out the possibility of continuing our efforts through alternative avenues "Peskov made the announcement on Monday.
Pic Courtesy: google/ images are subject to copyright