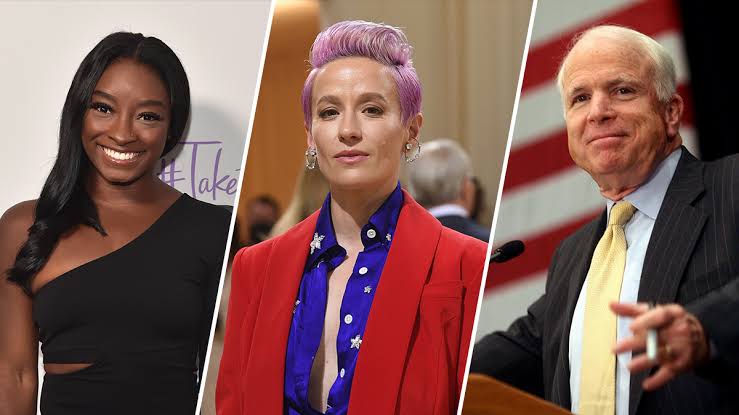 Olympic gymnast Simone Biles and former congresswoman Gabrielle Giffords were among the 17 recipients of the Presidential Medal of Freedom revealed by President Biden on Friday. Among those getting the honour posthumously are former senator John McCain and Apple co-founder Steve Jobs.On Thursday, July 7, the awards will be given out at the White House.
The Presidential Medal of Freedom is given to people who have made outstanding contributions to the prosperity, values, or security of the United States, to international peace, or to other significant societal, public, or private endeavours, according to a statement released by the White House on Friday. President Biden has long argued that the word "possibilities" best captures what America is all about.
The White House statement said, "These seventeen Americans show the strength of possibilities and symbolise the soul of the country – hard work, perseverance, and faith. "They have bravely acted to drive change in their communities — and across the world — while blazing trails for future generations. They have dedicated their lives to advocating for the most vulnerable among us.
They have overcame significant obstacles to achieve impressive accomplishments in the arts and sciences.The highest honours that can be given to a civilian are the Congressional Gold Medal and the Presidential Medal of Freedom. John F. Kennedy, a past president, instituted the Presidential Medal of Freedom.
Pic Courtesy: google/ images are subject to copyright