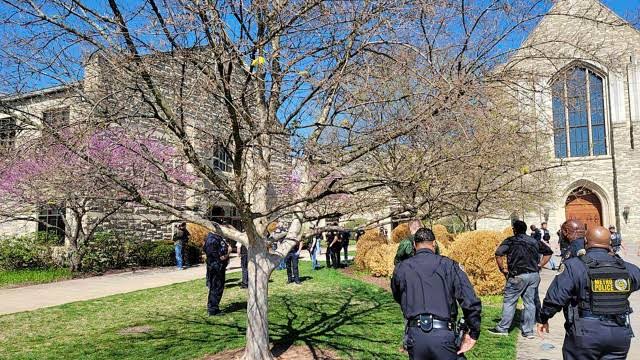 On Monday, a shooting occurred at Covenant School in Nashville, resulting in the deaths of three students and three adults. The suspected shooter, a female, was killed by police and was armed with two assault rifles and a handgun.
The victims' identities have not been released, and authorities have assured the public that there is no ongoing threat to public safety. The Tennessee Bureau of Investigation and Governor Bill Lee are closely monitoring the situation.
The community is being urged to offer their thoughts and prayers. Governor Bill Lee wrote on Twitter, "As we continue to respond, please join us in praying for the school, congregation & Nashville community." The Tennessee Bureau of Investigation and additional law enforcement personnel are responding to the scene of the shooting, and the situation remains under investigation.
Pic Courtesy: google/ images are subject to copyright