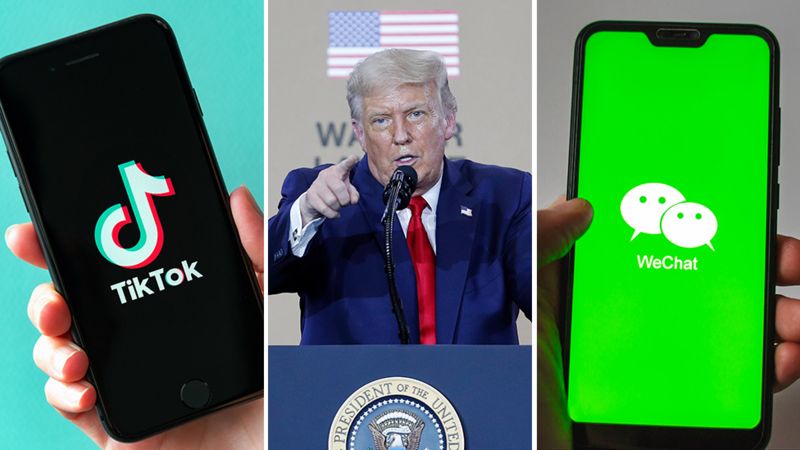 The United States of America is set to ban TikTok and WeChat from app stores based in the country from Tomorrow onwards.
The ban will come t0 effect on the next day, if President Donald Trump does not show any interest to make any rethink on his opinion.
As per a government statement, downloading the messaging and video-sharing apps through any app store will be banned in the country.
The ban has been proposed on the ground that the companies threaten national security.
The government has expressed its fear that the companies can pass user data to China – the present rival of the US.
Anyway, the Chinese government has strongly denounced the arguments triggered against the companies.
The companies have also copied the narrative of the Asian country to defend its position in the matter.
At this moment, it remains unclear how the Asian country will react to the present situation.
It is said that people will still be able to use TikTok until 12 November, when it could also be fully banned.
The latest policy clearly depicts how far the rivalry between the US and China has progressed.
The ban has reduced the chance of de-escalation.
Photo Courtesy: Google/ images are subject to copyright