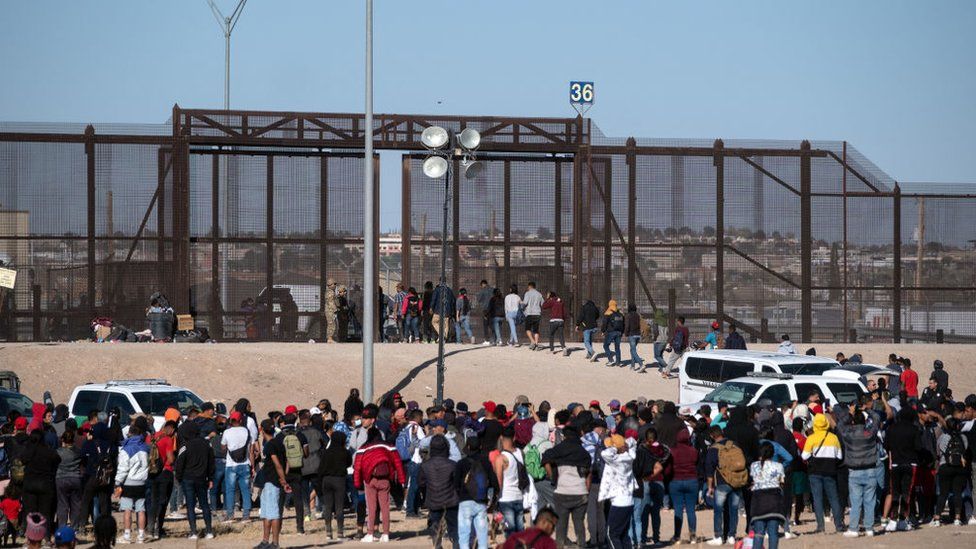 The US Department of Defense has announced the deployment of 1,500 troops to the southern border to supplement the work of US Customs and Border Patrol officers. They will support the 2,500 National Guard members who are already in place and are expected to help with transportation, narcotics detection, data entry, and warehouse support. The troops will not be involved in law enforcement activities.
This deployment is in anticipation of a surge of migrants after Title 42, a Trump-era policy that automatically expels undocumented migrants, expires on May 11. The additional personnel will be deployed for 90 days to fill critical capability gaps and ease the pressure on border agents. The Pentagon has been supporting the Department of Homeland Security on the southern border for 18 of the last 22 years and every year since 2006.
The number of illegal crossings into the US has reached a record high, with over 2.76 million migrants crossing the border during the 2021 fiscal year. The CBP is preparing for a surge of over 10,000 daily crossings after the expiry of Title 42, a Trump-era policy that allowed for the quick expulsion of migrants to prevent the spread of Covid-19.
The Biden administration has implemented an app, CBP One, to make it harder for migrants to claim asylum, and the failure to comply with this requirement would make migrants ineligible for entry. The White House has also announced plans to set up brick-and-mortar immigration processing centres in Latin America to screen migrants and determine their eligibility for entry into the US. Human rights groups have criticized these measures, including the expedited removal of some migrants.
Picture Courtesy: Google/images are subject to copyright