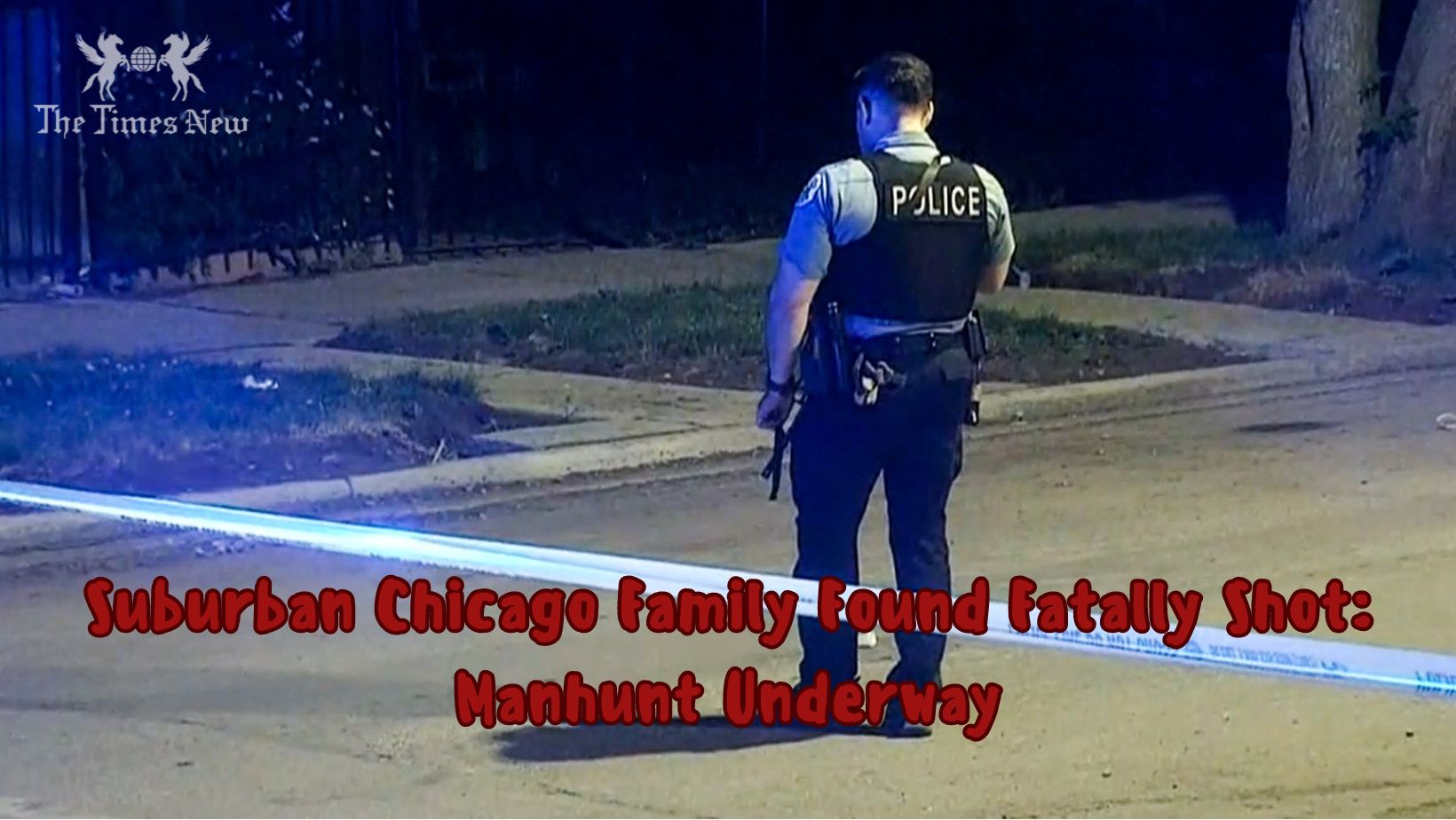 In a heart-wrenching discovery, a family of four, along with their three beloved dogs, was found dead from gunshot wounds in their suburban Chicago home. This horrifying incident took place in Romeoville, just 30 miles southwest of Chicago. Authorities were alerted when a family member failed to report for work on Sunday, prompting concerned relatives to request a well-being check. Upon arrival, officers were met with a gruesome scene and a haunting mystery. The victims have been identified as Alberto Rolon and Zoraida Bartolomei, with their children's names and ages yet to be disclosed.
The gruesome find, which took place around 8:40 p.m. on Sunday, has shaken the close-knit neighborhood. Despite living only a few feet away, neighbors reported not hearing any gunshots during the incident, leaving them in shock and disbelief. The victims had recently moved into the area and were known to be private individuals, rarely seen outside their homes. Law enforcement has begun an intense investigation into the murders but has not released any details regarding possible suspects. As this quiet community grapples with the horrifying loss, questions abound, and authorities are working diligently to provide answers.
The tragic event has left the neighborhood reeling, with long-time residents expressing their deep sorrow and shock. Lynn Phillips, a neighbor of nearly two decades, described the situation as "devastating," emphasizing the profound impact on the close-knit community. As Romeoville remains in mourning, police continue their search for the perpetrator responsible for this horrific crime, while residents grapple with the unsettling reality that such a tragedy could occur so close to home.
Pic COurtesy: google/ images are subject to copyright