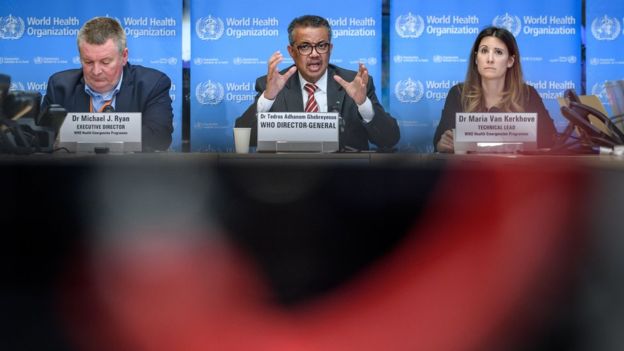 The North American country of the United States of America has taken a tough stand against the World Health Organisation over the coronavirus outbreak.

The country has decided to stop its funding to the International organisation, on the ground that it has failed to act in the way it is supposed to perform.

The decision of the world's most powerful country has been publicised by its president, Donald Trump, itself.

He has criticised the WHO for covering up the spread of the virus and for supporting the Asian country of China – where the virus outbreak originated.

Meanwhile, the UN has remained the US that it is not the right time to come up with such a harsh stand against the WHO, which works to solve all health concerns of the world.

The US government's decision is political in nature. The Trump administration, with the latest move, it seems, attempts to push the burden of its show start to the International organisation.

Mr. Trump at present is under fire for his own handling of the pandemic. Many feel that he has acted too slowly to stop the virus's spread.

It is yet to be seen how other member countries of the organisation will react to the US' provocative decision.

Photo Courtesy: Google/ images are subject to copyright