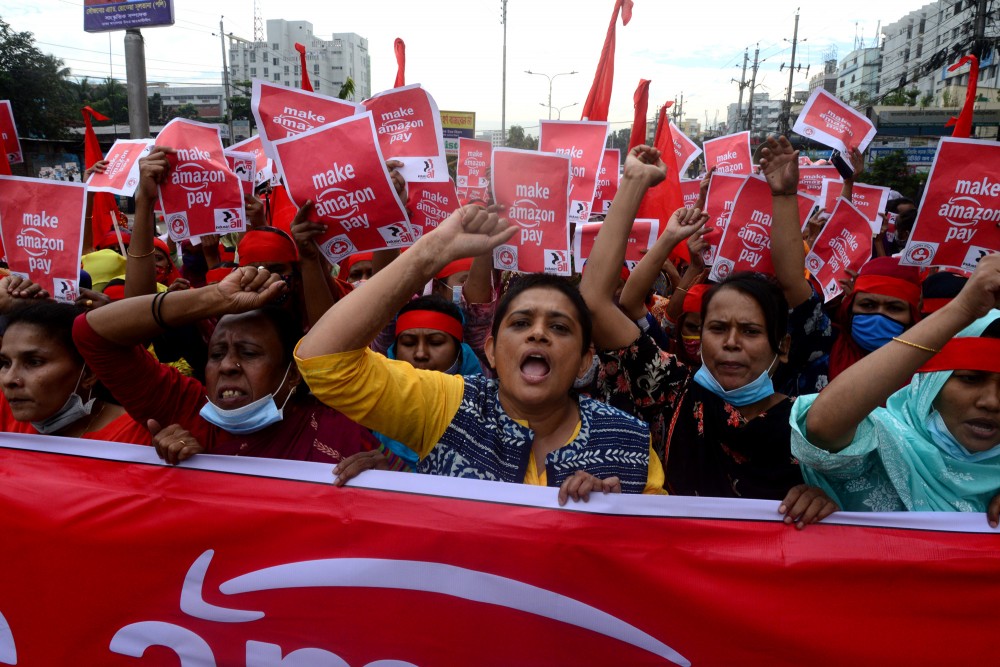 For the first time in the United States, a group of Amazon employees has forced the tech giant to recognise a labour union. Workers at an Amazon warehouse in New York voted 55 percent to join the Amazon Labor Union. Chris Smalls, a former Amazon employee who made a name for himself protesting against unsafe working conditions at the retailer during the pandemic, is the group's leader.
Mr Smalls' victory is a major setback for Amazon, which had fought unionisation hard. However, in Alabama, where the company was facing a separate union drive, the company appeared to have fended off activists in a tight race that could still be overturned by challenged ballots. Amazon's defeat by Mr Smalls and his team of worker-organizers was a "really big deal," according to Rebecca Givan, a professor of labour studies at Rutgers University, who called it a "David and Goliath story" that defied the odds. But she warned him that when it comes to contract negotiations, he'll be up against it again.
"Amazon will do everything it can to undo this success, to disband these workers, and to halt the momentum that will inevitably follow this victory," she predicted. Amazon employs over one million people in the United States and has a significant impact on workplace practices – even outside its walls. Since its inception, the company has erected a barrier to unionization. Activists are hoping that the wall is about to fall down as a result of this victory.
Pic Courtesy: google/ images are subject to copyright