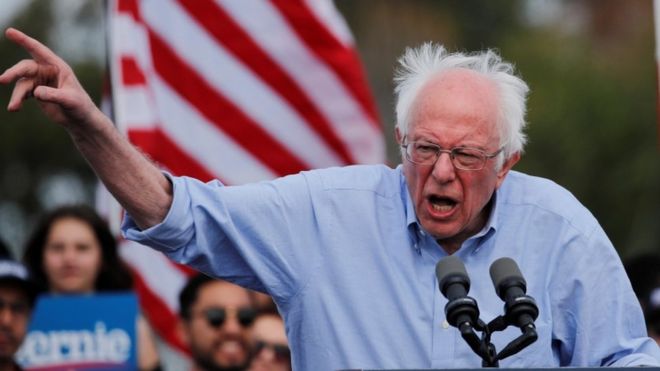 US Democrat Presidential Frontrunner Bernie Sanders has warned Russia against the possible meddling of Moscow in the upcoming Presidential Election.

He has asked the successor of the USSR to stay away from the US. He has expressed his dissatisfaction strongly towards the report that Russia might interfere in the election to help Mr. Sanders

The Democrat frontrunner considers Russia as a rough country. He projects himself different from his Republican counterpart.

Earlier, there were reports that Russia would help US President Donald Trump to retain his seat of power.

Then, Mr. Trump also expressed his uneasiness towards the reports. His main worry was that his opponents would use the reports against him in the election campaign.

Many believe that Russia played a crucial role in the victory of Donald Trump in the previous Presidential Election.

The US President has not recovered completely from the taint inflicted by the alleged interference of Russians in the previous Presidential Election.

Russia usually uses its online skills to interfere in the politics of another country. In the previous US Presidential Election also, it is believed to have used the same method to support the Republican candidate, who is the present President of the World's Most Powerful Country.

Photo Courtesy: Google/ images are subject to copyright