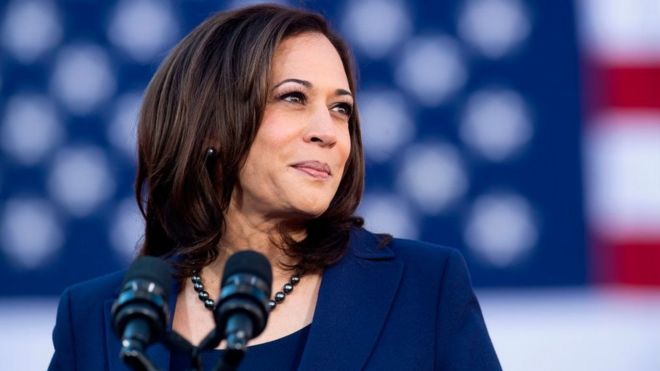 Democratic presidential candidate Joe Biden has selected Kamala Harris as his running mate. Ms. Kamala has become the first black woman and South Asian American in the role.
The announcement has brushed aside the speculation that Michael Obama would become the running mate of the Democratic Presidential candidate.
Ms. Kamala is a very powerful political leader in the US. She has emerged as a prominent leader of Democrats in a short time frame.
The selection of Ms. Kamala is calculated as strategical for many reasons. Many feel it may help Democrats to maintain their affection with Blacks – who are not happy with the present regime led by Republican President Donald Trump.
The US Presidential Election is expected to take place in 3rd November, 2020.
At this juncture, the Republican candidate, that is Mr. Trump, has a slight edge over his opponent, Mr. Biden.
At this moment, it remains unclear how the latest selection will influence the outcome of the November election.
Photo Courtesy: Google/ images are subject to copyright