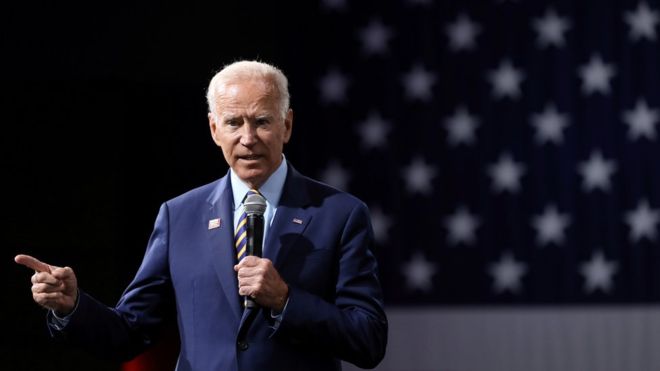 One of the recent statements of Democrats Presidential candidate Joe Biden regarding US black voters have invited serious criticism.

Many have criticised the attempt to segregate the US electorate on the basis of colour as an questionable action.

Black voters are the traditional support base of Democrats. Mr. Biden's statement may reduce the possibility of him attracting the black vote base in the upcoming Presidential Election.

Anyway, the Demcorat candidate has already commenced his effort to reduce the damage caused by his statement.

He has advised the back community not to vote on the basis of colour.

At this moment, it remains unclear whether the latest statement made as a damage control have served the purpose or not.
Anyway, the damage created by the provocative statement to the acceptability of the candidature of Joe Biden among the black community of the North American country of the United States of America is not less. In fact, it is extremely high.

If Democrats want to stop the triumph of Mr. Trump, it will have to formulate a new strategy to win back the trust of the black community – which is the traditional support base of Democrats.

It is yet to be seen how the political scenario of the country will evolve after this sensitive political development.

Photo Courtesy: Google/ images are subject to copyright