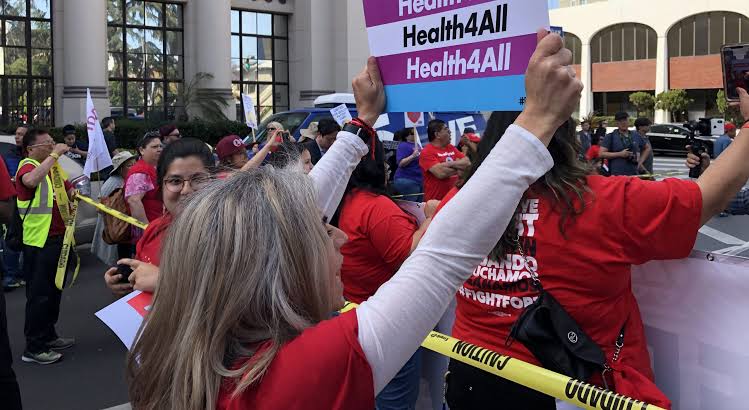 An additional 764,000 people will receive coverage as a result of California being the first state to guarantee free health care for all low-income immigrants living in the country illegally; the measure will ultimately cost around $2.7 billion annually.Governor Gavin Newsom was anticipated to approve a $307.9 billion operating budget on Thursday.
By 2024, it promises to make low-income persons, regardless of immigration status, eligible for the state's Medicaid programme. For health care and immigration advocates who have been calling for the reform for more than ten years, it is a long-awaited success.
Through Medicaid, the federal and state governments collaborate nationally to provide low-income adults and children with free medical care. However, the federal government would not support anyone who are residing unlawfully in the nation. Some governments, including California, have paid a portion of some low-income immigrants' medical costs out of their own tax revenue.
Pic Courtesy: google/ images are subject to copyright