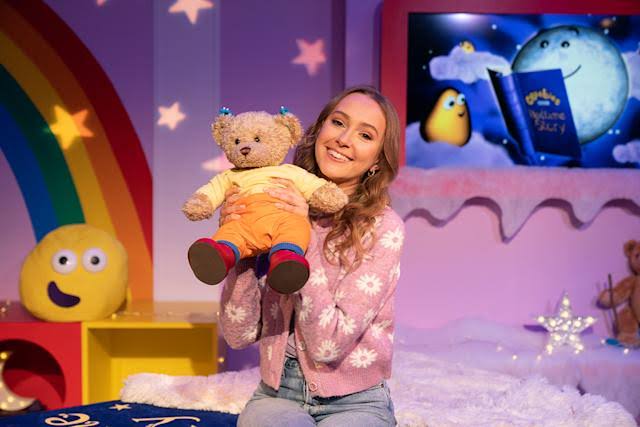 Rose Ayling-Ellis, the actress and Strictly Come Dancing champion, will be the first celebrity to sign a CBeebies bedtime story on 8th May. To commemorate Deaf Awareness Week, Ayling-Ellis, who has been deaf since birth, will tell the story Can Bears Ski? in British Sign Language (BSL).
The author's personal experience is used to tell the story of a young bear who is deaf in a hearing world. Ayling-Ellis expressed her hope that it would encourage kids to learn to sign. Can Bears Ski? is a picture book written by Raymond Antrobus and illustrated by Polly Dunbar about a son and his father as they learn to live with deafness. It will be CBeebies' first-ever BSL-signed story, and Ayling-Ellis will only speak twice throughout the entire show. Once at the start of the story to introduce the characters, and once at the end to bid the audience goodnight. Subtitles will be available for the story.
"I'm really excited to read my first CBeebies bedtime story in British Sign Language, and it's even better to share a story written by a deaf writer," Ayling-Ellis said. I hope the story will appeal to deaf children and encourage hearing children to learn BSL." After starring as Frankie Lewis in the BBC soap EastEnders, Ayling-Ellis went on to win Strictly Come Dancing for the first time.
Pic Courtesy: google/ images are subject to copyright