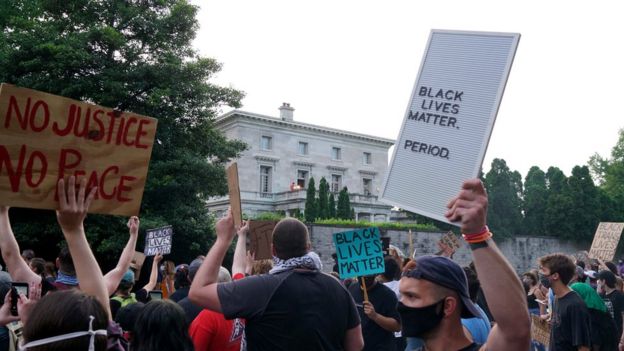 A couple, who attracted wide criticism as they pointed guns at racial justice protesters, is expected to take part in the election convention announced by Republican Party.
The action of the couple was evaluated as a bad precedent by a section of the population of the country – mainly those who back the Democrat camp. It even opened up a serious debate regarding the unwelcoming attitude of a section of the population of the country towards the new wave of the racial justice movement triggered by the custodial death of unarmed black man.
Mark McCloskey and Patricia McCloskey – both lawyers – have attained serious public attention because of the issue.
It seems that by ensuring the presence of the couple in the convention what Republican Party attemps is to make sure that the section of the electorate which backs the anti-racial justice protest camp remains firmly with President Donald Trump – who is going to face Joe Biden in the upcoming Presidential Election in November.
The latest development is very serious in nature. It is expected to help Republicans – which is already far ahead in the race compared to its rival, Democrats.
Photo Courtesy: Google/ images are subject to copyright