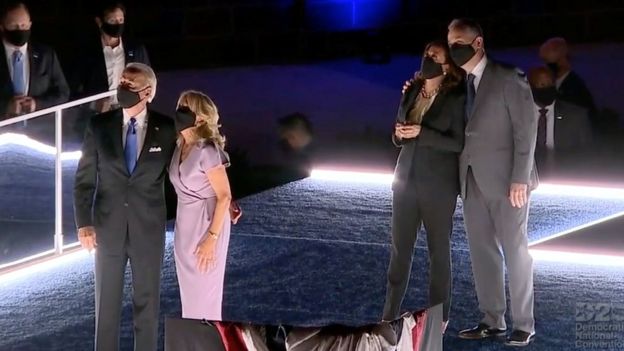 Naming the period of the Trump administration as the age of darkness, Democratic Presidential Candidate Joe Biden has assured to his supporters that he would mark an end to this unpleasant period.
Mr. Biden has criticized that Mr. Trump has spread too much anger and fear in the American society. He has also alleged that his rival has created a deep divide in the society.
As per an opinion poll published recently, Mr. Biden has generated a slight edge over his rival, Me. Trump, as both has entered the preliminary round of the US Presidential Election campaign.
But many political experts predict that this time it may not be difficult for the incumbent to secure an victory.
For many reasons, Mr. Trump enjoys many advantages. He is now a very charismatic leader in the country. He has a dedicated electorate work for his victory. Moreover, he is capable of performing certain electoral miracles – like the one he showed with his victory in the previous Presidential Election against Democratic Candidate Hillary Clinton proving all predictions wrong.
Photo Courtesy: Google/ images are subject to copyright