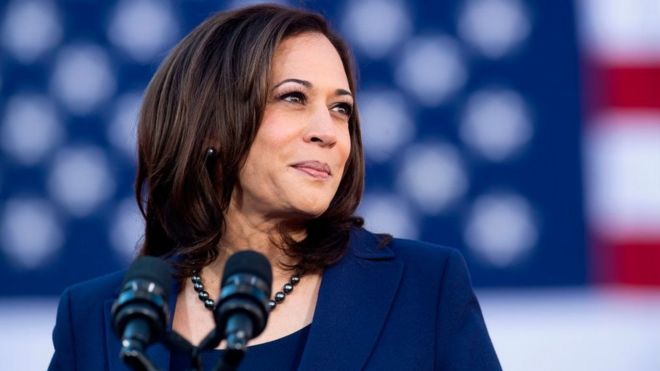 While speaking in the Democrat Convention, its Vice-President nominee, Kamala Harris, has called the leadership of US President Donald Trump as a failure.
The four-day Democratic Convention began recently. Unlike the previous conventions, this convention is a virtual convention.
In the function, Ms. Harris have officially accepted the offer made by Democrat Party to represent the party as the Vice President candidate in the upcoming Presidential Election – which is scheduled to take place in this November.
The four-day convention is going to end in few hours. It will mark its end after the heroic address of the Democrat Presidential candidate, Joe Biden.
As per the latest opinion poll, the winnability of Democrat Party in the election is less than that of Republican Party – which is the party of the incumbent President, Donald Trump.
There are rumours that the selection of Kamala Harris as the Vice-President candidate has brought a booster to the party in terms of its ability to amass funds. It, as per the rumours, has reassured the support of the party's traditional vote base – that is the Black American electorate.
An expert predicts that Donald Trump will use the present Black Lives Movement in his favour.
Photo Courtesy: Google/ images are subject to copyright