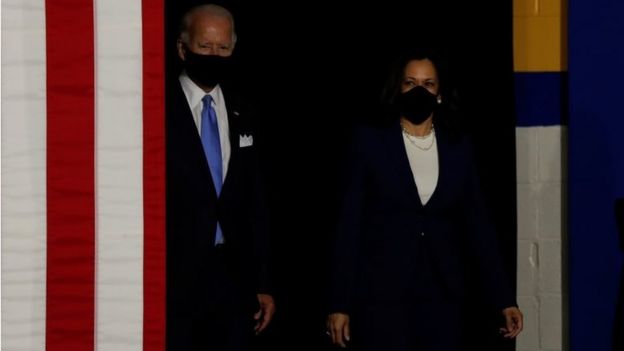 Several global figures have welcomed the tactical decision of Joe Biden to select senior Democrat politician Kamala Harris as his running mate in the upcoming Presidential election.
A former UN under-secretary is among those who have come up with a statement in support of the Democrat leader.
Ms. Kamala is an African-American, as well as an Indian-American. She is the child of an Indian mother and a Jamaican father.
Her candidature, though is less likely to bring any new vote to the Democrat camp, is expected to mobilise more funds from the African-American as well as the Indian-American community.
Ms. Kamala is not known for his political career, but also for his eventful attorney-general career.
Her appeal for judicial reformation was received well during her campaign for the Presidential candidature of Democrats.
The present VP candidature means she may raise to the rank of a topmost politician in the Democrat camp. It also means that the chance for her to win a Presidential candidate may rise in the coming years.
Ms. Kamala was one of the powerful candidatures for the Presidential candidature. But, she left the campaign as she failed to amass enough funds to carry forward the pace of the campaign.
Photo Courtesy: Google/ images are subject to copyright