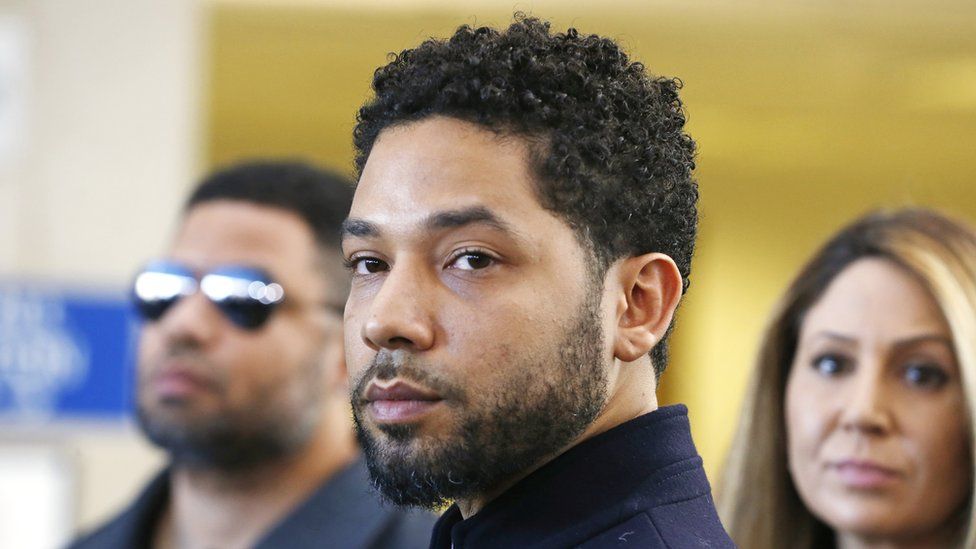 After a jury found him guilty of lying to police about being the victim of a hate crime, Jussie Smollett was sentenced to 150 days in prison. After making false reports about the hoax attack, the former Empire star, 39, was found guilty of five counts of felony disorderly conduct in December.
The sentence also includes 30 months of probation and restitution and fines totaling $145,000 (£110,000). "I did not do this!" Smollett exclaimed after the sentence. The case stemmed from a three-year-old incident in which Smollett claimed he was attacked by two assailants. While walking late at night in January 2019, the actor, who is black and gay, said the attackers shouted racial slurs and a Trump slogan at him, dumped a "chemical substance" on him, and tied a noose around his neck.
Authorities launched an investigation, but Smollett was charged with filing a false police report in February of that year, alleging he staged the assault. Last year, a jury of six men and six women heard testimony from brothers Abimbola and Olabinjo Osundairo, who testified that Smollett paid them $3,500 to orchestrate and carry out the attack.
Pic Courtesy: google/ images are subject to copyright