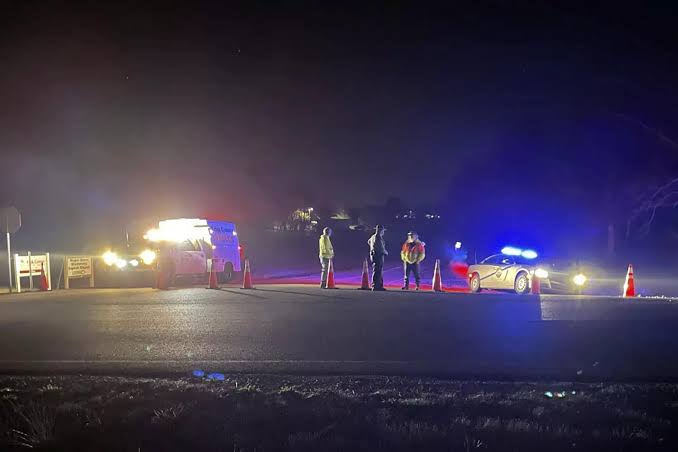 On Wednesday night, two Black Hawk helicopters from Fort Campbell, an army base on the Kentucky-Tennessee border, crashed in Trigg County, Kentucky, resulting in the deaths of nine U.S. Army service members. The helicopters were HH60 Black Hawks from the 101st Airborne Division (Air Assault), and were on a routine training mission. Brigadier General John Lubas, Deputy Commander of the 101st Airborne Division, confirmed that the helicopters were practicing a "multi-ship formation" using night vision goggles. The identities of the service members who perished in the crash will not be released until their next of kin have been notified.
During his statement, Brigadier General Lubas clarified that one helicopter had five occupants and the other had four, which is a typical arrangement. Lubas also mentioned that the helicopters were practicing medical evacuation drills but specified that the crash occurred while they were flying and not during those exercises. This suggests that the helicopters were flying to or from the medical evacuation drill at the time of the crash.
In response to the tragic incident, the U.S. Army has sent an aircraft safety team to investigate the crash. The team will work to determine the cause of the crash and provide recommendations to prevent future incidents. The investigation process may take some time, and more information about the circumstances surrounding the crash may emerge in the coming days. The U.S. Army has not provided any additional details about the incident at this time.
Pic Courtesy: google/ images are subject to copyright