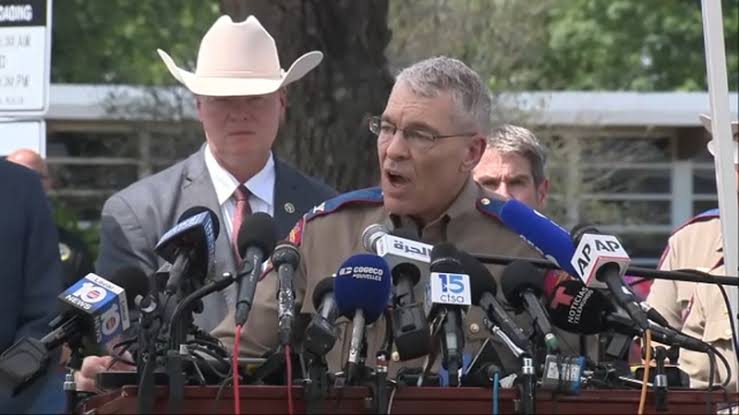 According to the top safety official, police made the "wrong decision" by failing to storm a primary school classroom in Uvalde, Texas, where a gunman killed 19 children. 
During a tense press conference on Friday, Steven McCraw said, "If I thought it would help, I would apologise. Officers took their time entering because they didn't believe the situation was still a "active shooter," he said. However, students inside made numerous phone calls pleading with police to come. Mr McCraw confirmed that there was a 40-minute delay between the arrival of the police unit at Robb Elementary School and the decision to storm the classroom where the gunman had barricaded himself.
According to Mr McCraw, the gunman crashed his car near the school at around 11:30 a.m. local time and walked around the building firing "more than one hundred rounds" into classrooms as he attempted to gain entry. According to Mr McCraw, a school district officer who was not on campus at the time responded quickly to a 911 call, but "drove right by the suspect who was hunkered down behind a vehicle." By 11:35, the assailant had barricaded himself into a classroom after entering through a door propped open earlier by a teacher. Minutes later, police officers followed him into the building but remained in the hallway.  
On Sunday, US President Joe Biden and First Lady Michelle Obama will travel to Uvalde, Texas, for the second time in less than two weeks, to visit a community ravaged by gun violence.
Pic Courtesy: google/ images are subject to copyright