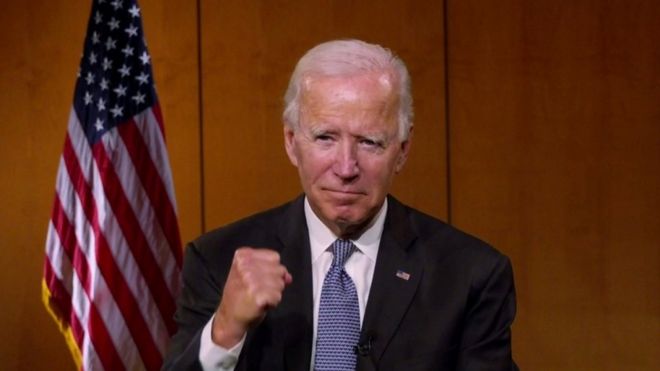 Finally, Joe Biden has been officially announced as the candidate of Democratic Party for the upcoming presidential election in the North American country of the United States of America.
The announcement has come just few days after Mr. Biden selected Kamala Harris as his running mate for the election.
Several senior Democratic leaders have backed the induction of Mr. Biden. They include Bill Clinton and Jimmy Carter.
Even some Republican leaders such as Colin Powell has expressed their endorsement to the selection of Mr. Biden as the face of Democratic Party.
Bernie Sanders was the prime rival of the Republican leader during his run-up to the candidature of Democratic Party.
As Mr. Sanders enjoyed no support from the elites of Democratic Party, it was not difficult for Mr. Biden to eliminate the threat posed by his main contender.
There are many who believe that Mr. Biden is not as powerful, in terms of charisma, as Mr. Sanders – who enjoys huge support among the electorate of the United States.
The latest opinion poll, which predicts the victory of Donald Trump, also reflects the said logic.
It is not the first time Mr. Biden has attempted to become the President of the country. It is his third.
Notably, his previous attempts have failed miserably. Whether his latest will succeed or not is yet to be seen.
Photo Courtesy: Google/ images are subject to copyright