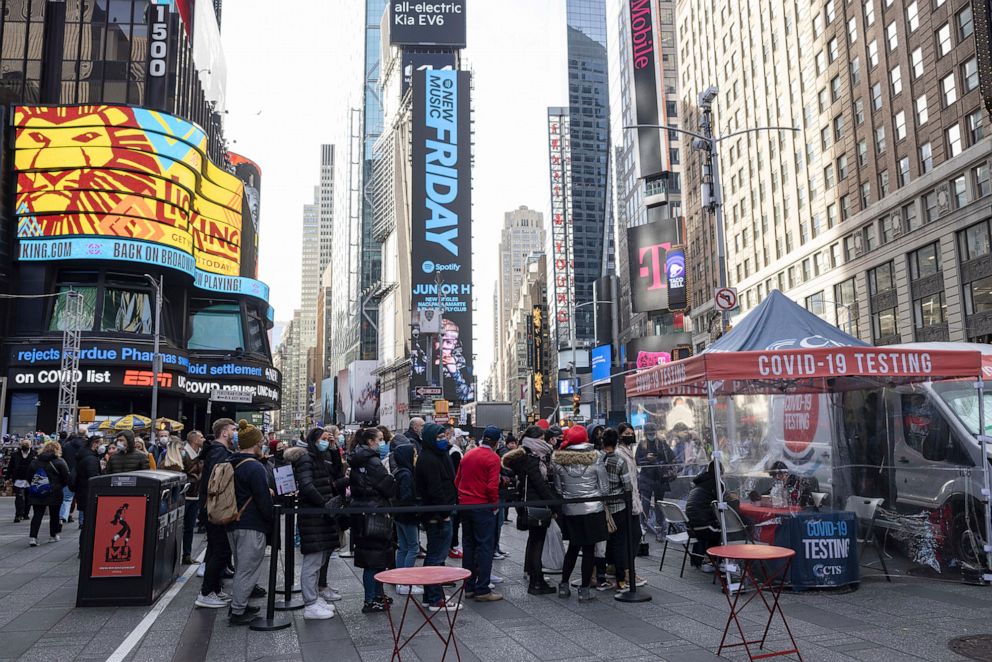 Gov. Kathy Hochul revealed Friday that New York state reported 21,027 positive COVID test results on Thursday, setting a new single-day record. This takes New York's optimism percentage to 7.98 percent. In the last two days, the state has reported 60 more COVID-related deaths.
"The winter rise in COVID-19 cases serves as a warning that the pandemic is far from over, and we must take extra precautions to protect ourselves and one another," Hochul said in a statement. "Our strongest weapon against the virus remains the vaccine, which keeps us protected from serious sickness." Get the shot and the booster if you haven't already, put on your mask, and wash your hands."
There were also 178 confirmed omicron cases in the state. Because only a small percentage of positive results are sequenced to determine the virus strain, there's a good chance there are more.
Pic Courtesy: google/ images are subject to copyright