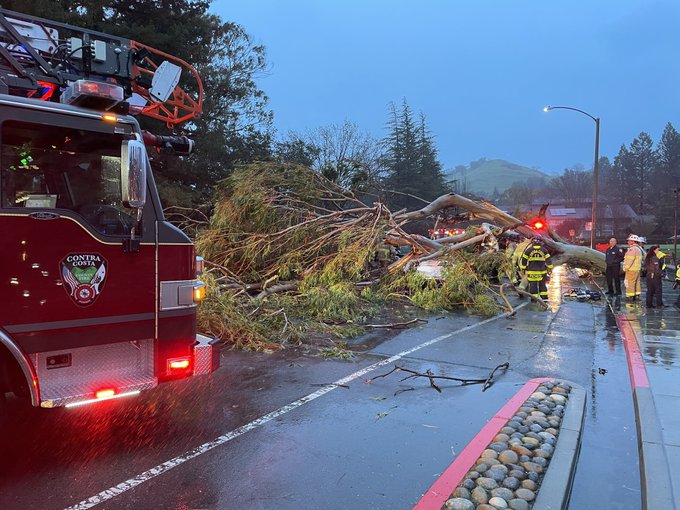 A powerful storm hit California on Tuesday, bringing with it heavy rains, strong winds, and snow, making no significant change from the state's extraordinary winter. The storm, which occurred during the first full day of spring, caused damage and claimed the lives of at least two individuals, according to the authorities. The rainfall was concentrated mainly in the central and southern regions of the state, increasing the risk of heavy runoff and mountain snowfall that could reach several feet, as predicted by meteorologists.
Sacramento, the capital of the state, experienced intense hailstorms, while the San Francisco Bay Area was affected by uprooted trees and power lines due to the strong winds. The situation in California is particularly worrying as the state has already experienced a severe winter with substantial rainfall, leading to flooding and landslides in several areas. The storm's arrival adds further challenges to the region's already saturated soil and damaged infrastructure.
The storm has caused significant damage, including flooding, landslides, and road closures, and the authorities have advised people to be cautious and prepared for potential emergencies. With the storm moving out of the state, the aftermath will likely include more cleaning up and repairs, particularly in regions already affected by the winter's extreme weather. While California needs rain, the state needs it to come gradually to allow proper absorption and reduce the risk of damage to homes, roads, and other infrastructure.
Pic Courtesy: google/ images are subject to copyright