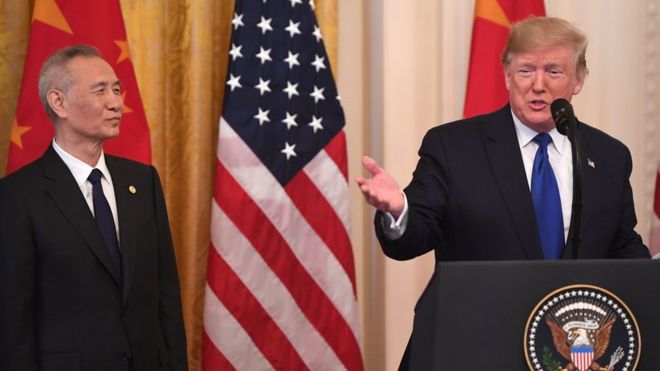 The United States has reached an agreement with the Communist Country of China to ease its trade dispute with the latter.

Both Washington and Beijing have expressed their happiness in the new agreement. They have spoken loudly the benefits of the agreement. Both have pointed the capability of the deal to boost their respective economies.

As a part of the agreement, the US has reduced the tariff rates of certain products imported from China. Likewise, China has agreed to take adequate measures to boost the import of certain goods from the US and has also pledged to strengthen its intellectual property laws.

The trade war between the US and China has disrupted not only these two countries but also the entire world.

The new development has come as a big relief.

The trade war between Washington and Beijing is regarded as a main reason for the global economic slowdown.

The new development is expected to boost the global economy.

When the US is the most powerful country in terms of its economy as well as its military might, China is the second most powerful country in terms of its economy.

Both countries deserve special appreciation for the effort they have put in to reach the crucial agreement.

Photo Courtesy: Google/ images are subject to copyright