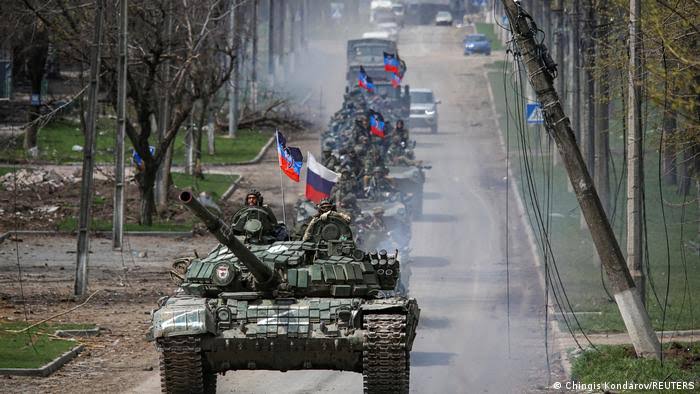 Russia said on Saturday that its troops and separatist fighters had taken control of a vital railway junction in eastern Ukraine, the second small city to fall to Moscow's forces this week in the country's contested Donbas area.
Meanwhile, amid Russia's swift advance in two crucial regions of eastern Ukraine, Ukraine President Volodymyr Zelenskyy accuses Moscow of "genocide."Igor Konashenkov, a spokesperson for the Russian Defense Ministry, claimed the city of Lyman had been "fully liberated" by a joint force of Russian military and Kremlin-backed separatists who have been fighting for eight years in the eastern territory bordering Russia.
Before Russia invaded Ukraine on February 24, Lyman had a population of about 20,000 people. It now serves as a regional railway hub. During the war, Ukraine's train infrastructure has transported munitions and evacuated civilians, and seizing the city would provide Russian troops another base for attacking larger Ukrainian-held cities.
Pic Courtesy: google/ images are subject to copyright