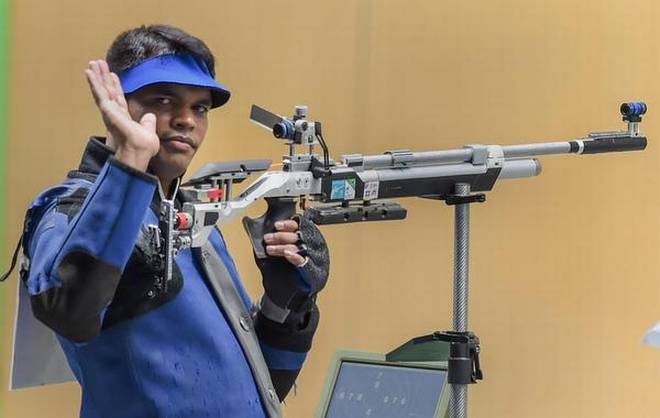 Defeating all opponents, except one, with the support of a laudable performance, Indian shooter Deepak Kumar has wristed an impressive silver medal in the 2018 Asian Games, which is taking place in Jakarta.
This is not the first time the country has won a medal in the ongoing games. India, one of the most powerful countries in the sector of sports in the Asian region, has already grabbed as many as three medals including the medal gained by Mr Kumar. Of the three medals the country has achieved, at least two has been secured by the Indian shooters.
Indian shooters deserve a special appreciation. The Indian shooting team is one of the most powerful teams in the sector and has achieved several medals in several Asian and International competitions.
Anyway, it is the men's 10 meters air rifle which has helped the team to wrist the medal this time. In the game, Chinese shooters Haoran Yang and Shaochuan Lu have secured first and third positions respectively.
It has been in the final round that magical shot, which has helped the Indian shooter climb the winner's podium, has happened. The shot has taken everyone by surprise.
Notably, there is huge hope in each and every Indian that the country would secure more medals in the ongoing Asian Game. Let's pray for our Asian Game participants!!!
Vignesh. S. G
Photo Courtesy: Google/ images are subject to copyright